I love prompts. Period end of story great blog right.
I love prompts because even just one simple word can get my mind going and thinking about something I wouldn't have thought about before. And if I would have thought about it I most certainty wouldn't write about it.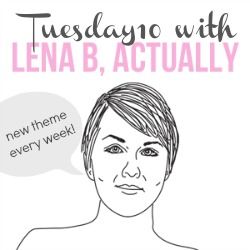 Our topic or prompt as I like to call it is BIRTHDAYS. I love birthdays even more than prompts. My mom's birthday is later this week; that kinda makes me sad.
When I was a kid I was crazy about birthdays. By birthdays I mean MY birthdays, I counted down, I made lists, and I went nuts. Who doesn't want to celebrate themselves? And who doesn't LOVE presents. Now that I am getting older I think of birthdays differently, more of looking back on the year. In my family we try like heck to spend EVERY birthday together. This together usually incorporates myself and my 3 kids, my brother sister in law and their three kids, and mom and dad. Sadly, my husband usually has to miss most of these events (army).
This year I wont be there for my moms birthday thanks Thanksgiving. Mom's birthday is on the 18th and thanksgiving is only 4 days later with work, school and a 7-hour drive it just didn't fit this year.
So, I just want to say this to my mom. I love you. I couldn't ask for a better mom. I hope you have an amazing birthday (not possible without me!)